The Woodlawn Resource Center (WRC) is an 8,000 square foot community center offering free social service support for residents and employment/workforce development opportunities for the entire community.
Since it opened it 2013, the WRC team has helped more than 350 local residents secure employment. Whether you're looking for temporary, part-time or full-time work, WRC can help. Our professional staff will prepare you with the necessary training and help you find the job that's right for you.
We have placed residents in a variety of industries, including:
Food Service
Health Care
Information Technology
Retail
Security
Transportation
Warehousing
WRC offers a wide range of skill-building and workforce development services, such as:
GED classes
College readiness
Resume writing
Interview preparation
Computer skills
Financial literacy
Health and wellness
Behavioral health
And more!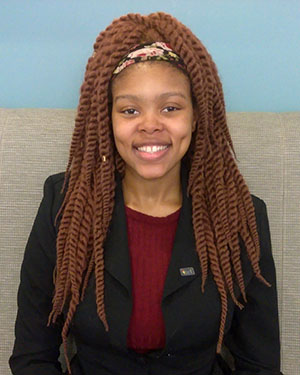 Resident Spotlight: Jasmine White
Jasmine is a shining example of how the Woodlawn Resource Center can help you at each stage of your life and career.
She first came to the WRC for help creating a resume, searching for jobs and preparing for interviews that landed her a part-time sales associate position. As she started saving money from her job, she worked with her financial coach at WRC to make a plan and start developing credit.
Jasmine's WRC employment coach then referred her to a teller training program, and after the 8-week certification course she was offfered a full-time bank teller position. The WRC team referred her to Dress for Success, which helped her build a professional wardrobe for her new job.
Based on outstanding performance at TCF Bank, Jasmine has received two pay increases and a full benefits package. She has opened checking and savings accounts and saved enough money to purchase a vehicle without having a loan. With the help of the WRC, she plans to continue saving and preparing for college, where she would like to study Human Resources.